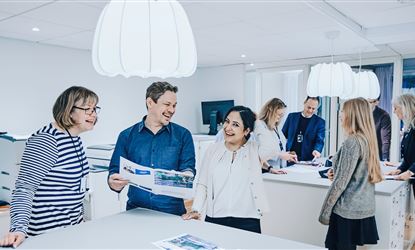 Lärarförsäkringar in English
Information about Lärarförsäkringar.
About Lärarförsäkringar
Svenska Lärarförsäkringar, or The Swedish Teachers' Insurance, was founded in 1998 by two teaching unions – The Swedish Teachers' Union, Lärarförbundet, and The National Union of Teachers in Sweden, Lärarnas Riksförbund.
Lärarförsäkringar provides the unions' members with competitive insurance policies, and advice regarding savings and pension schemes. Lärarförsäkringar is not an insurance company per se, but acts as an intermediary between the union members and different insurance providers; to negotiate the best possible insurance products with the best possible terms and conditions for the unions' members.